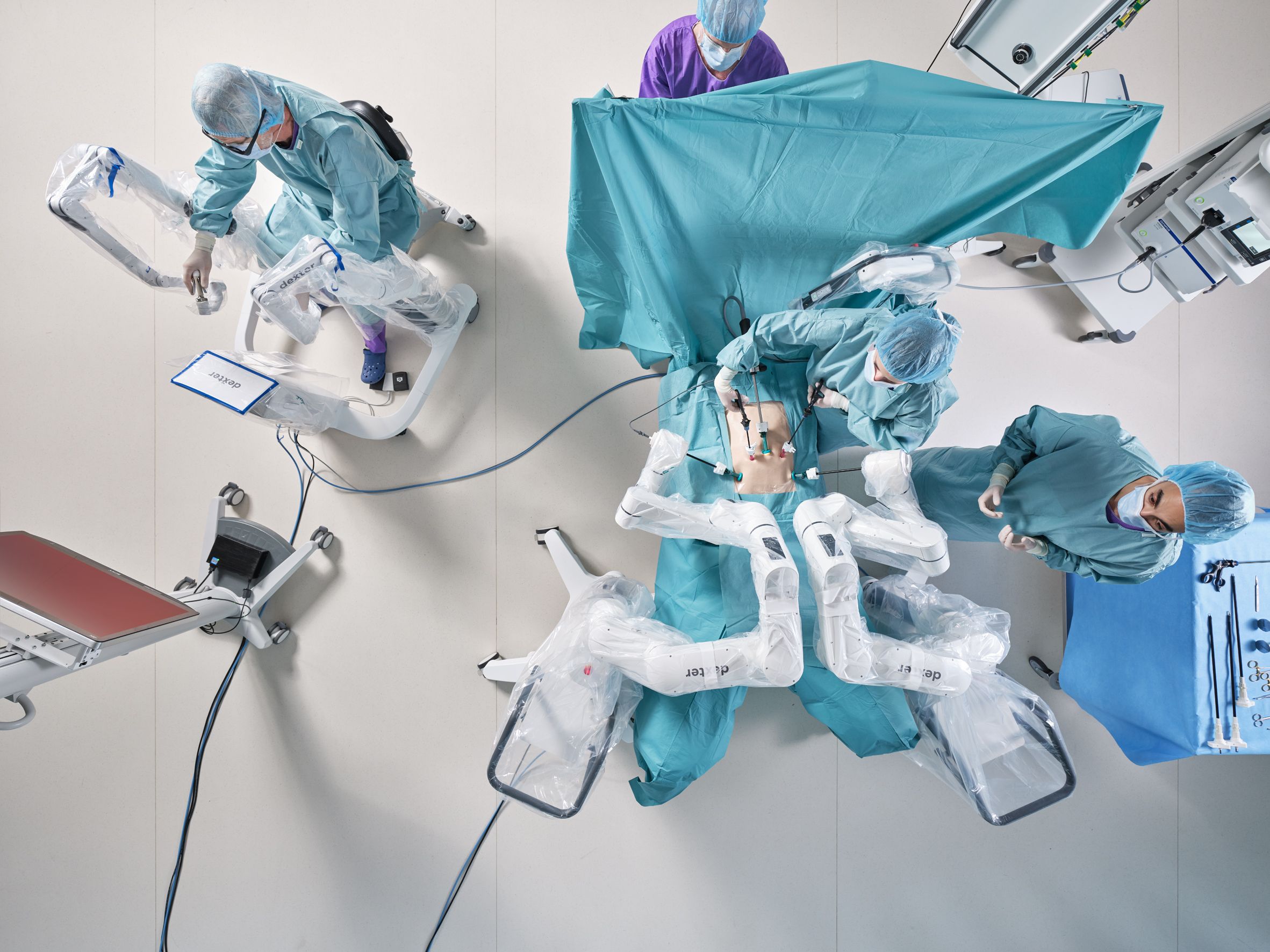 Surgical Set up
Fits Into Every Operating Room
Dexter as a Catalyst for Your Operating Room
Seamless integration
No modifications necessary in the operating room.
Easy to transport
Share Dexter across different operating rooms.
Fits Into All Operating Rooms
Thanks to its footprint, Dexter can fit into any operating room. It integrates seamlessly with existing equipment and doesn't require any special adaptations, such as floor load reinforcement or dedicated power supply.
Surgeons can continue to use their preferred instruments such as imaging systems, laparoscopic tools, advanced energy instruments, or generators.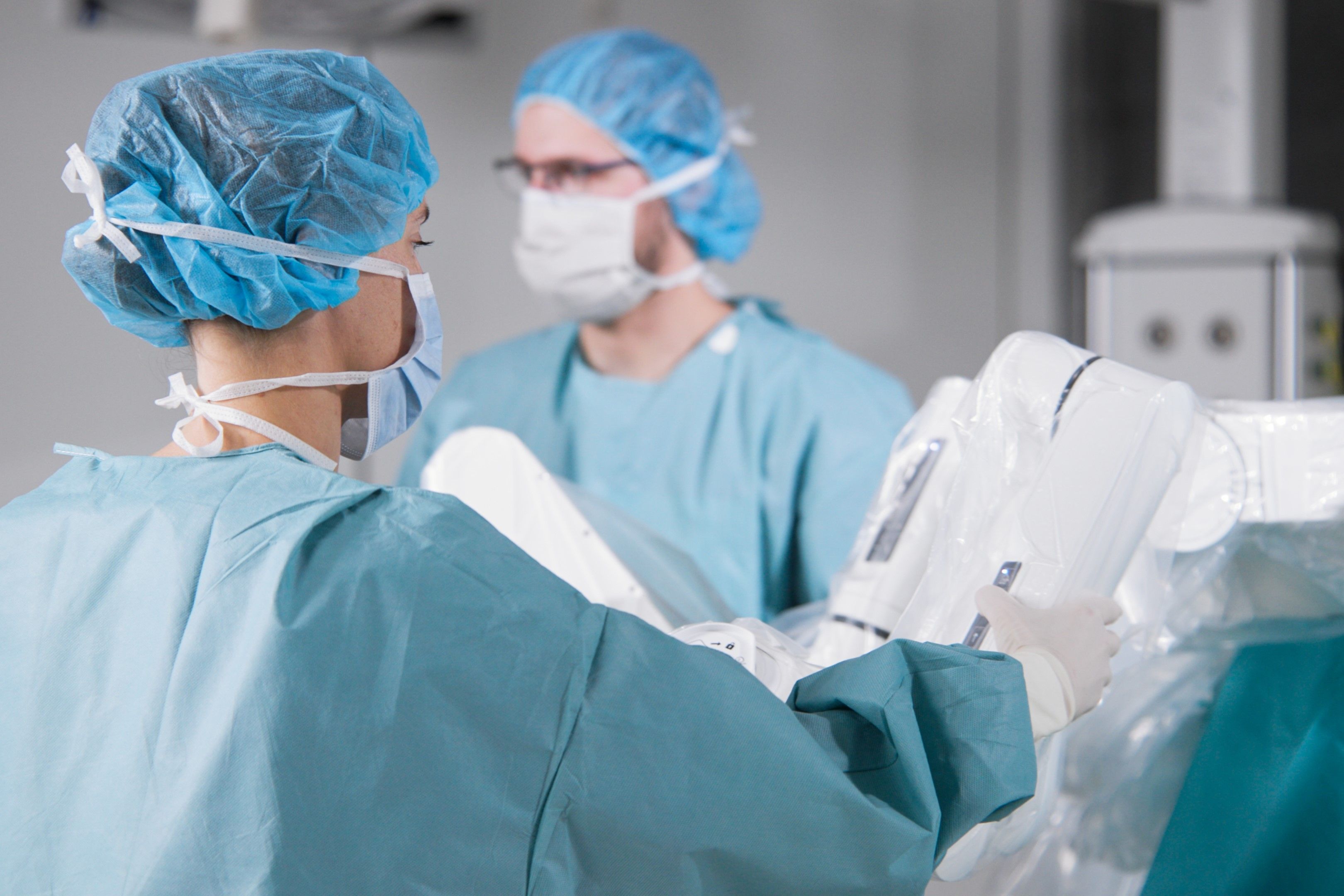 Easy to Move Between Operating Rooms
Dexter's mobile design allows it to be easily transported. It can be shared across different operating rooms, increasing procedural efficiency.