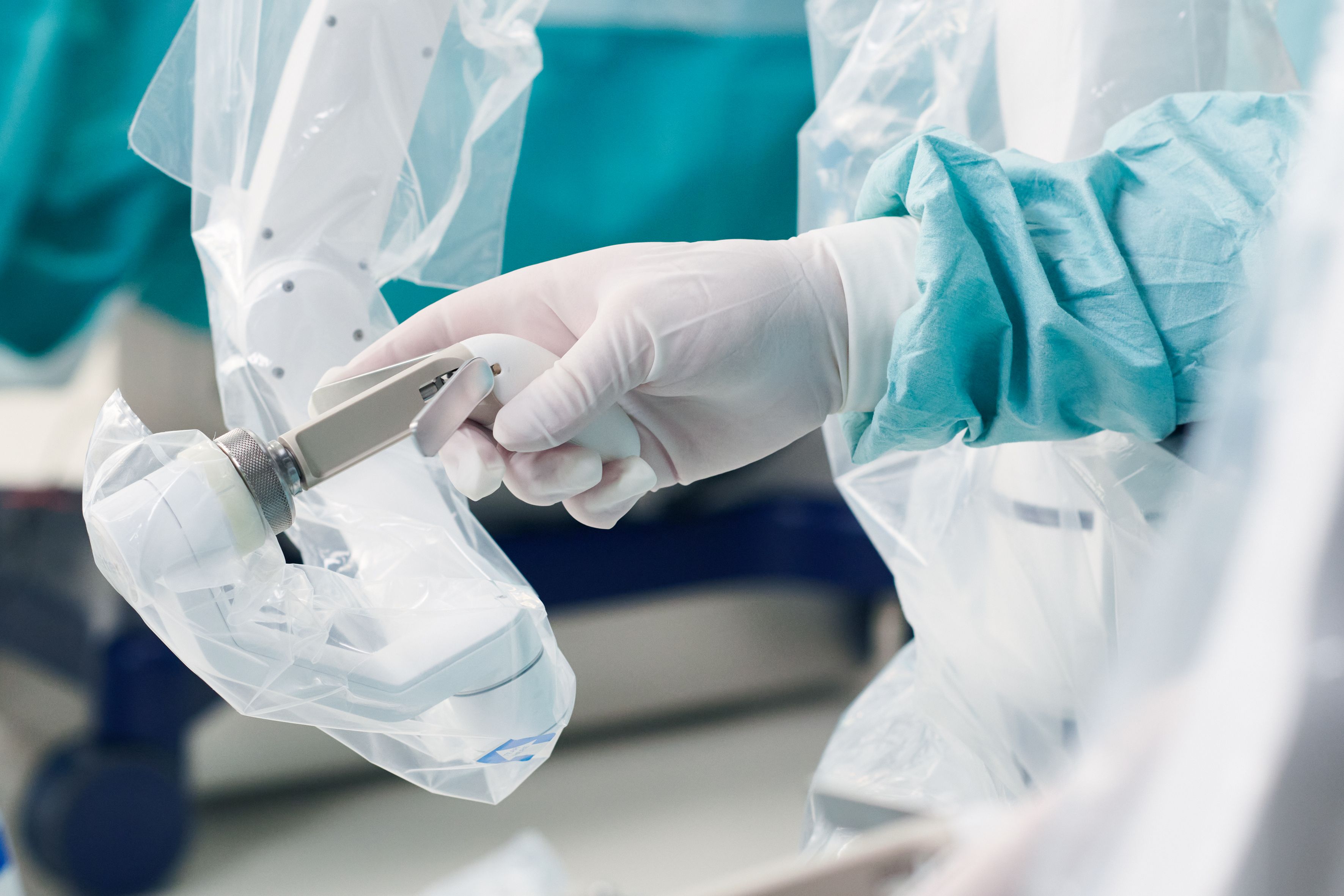 Dexter
On-Demand Robotic Surgery
Giving Surgeons Access to the Benefits of Robotic Surgery
On-demand robotics provides surgeons with ultimate choice and control to treat patients with best-in-class minimally invasive care.
Choosing the optimal combination of technique, tools and technology, whilst maintaining access to the patient and setup of the operating room, gives surgeons ultimate control of patient treatment.
Designed to optimize how you perform minimally invasive surgery
Use Dexter to Perform Minimally Invasive Surgery
The Dexter Robot
Dexter provides advanced dexterity, micro clutching and optimized ergonomics.
Dexter's advanced dexterity enables the most precise motion replication. Dexter's micro clutching feature allows surgeons to clutch wrist movements, delivering superior control, advanced dexterity, and maximized articulation. The ergonomic design of the console ensures surgeon comfort throughout the procedure.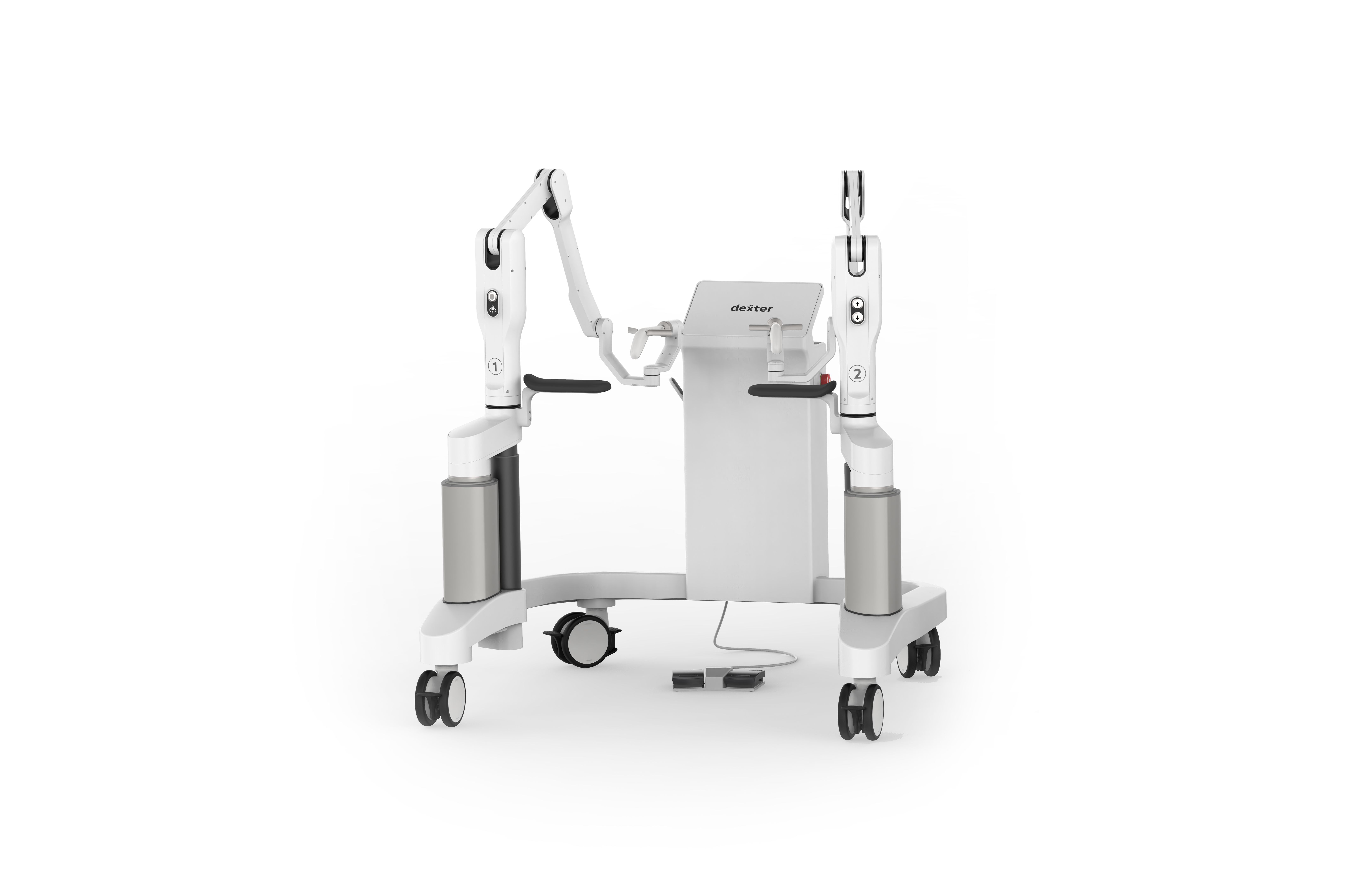 The surgeon console is optimized for ergonomic use and optimal comfort — the surgeon can choose to sit or stand based on preference. At the console, the surgeon controls the movement of the instruments and the endoscope arm using two handle grips, a clutching foot petal, and an endoscope foot petal.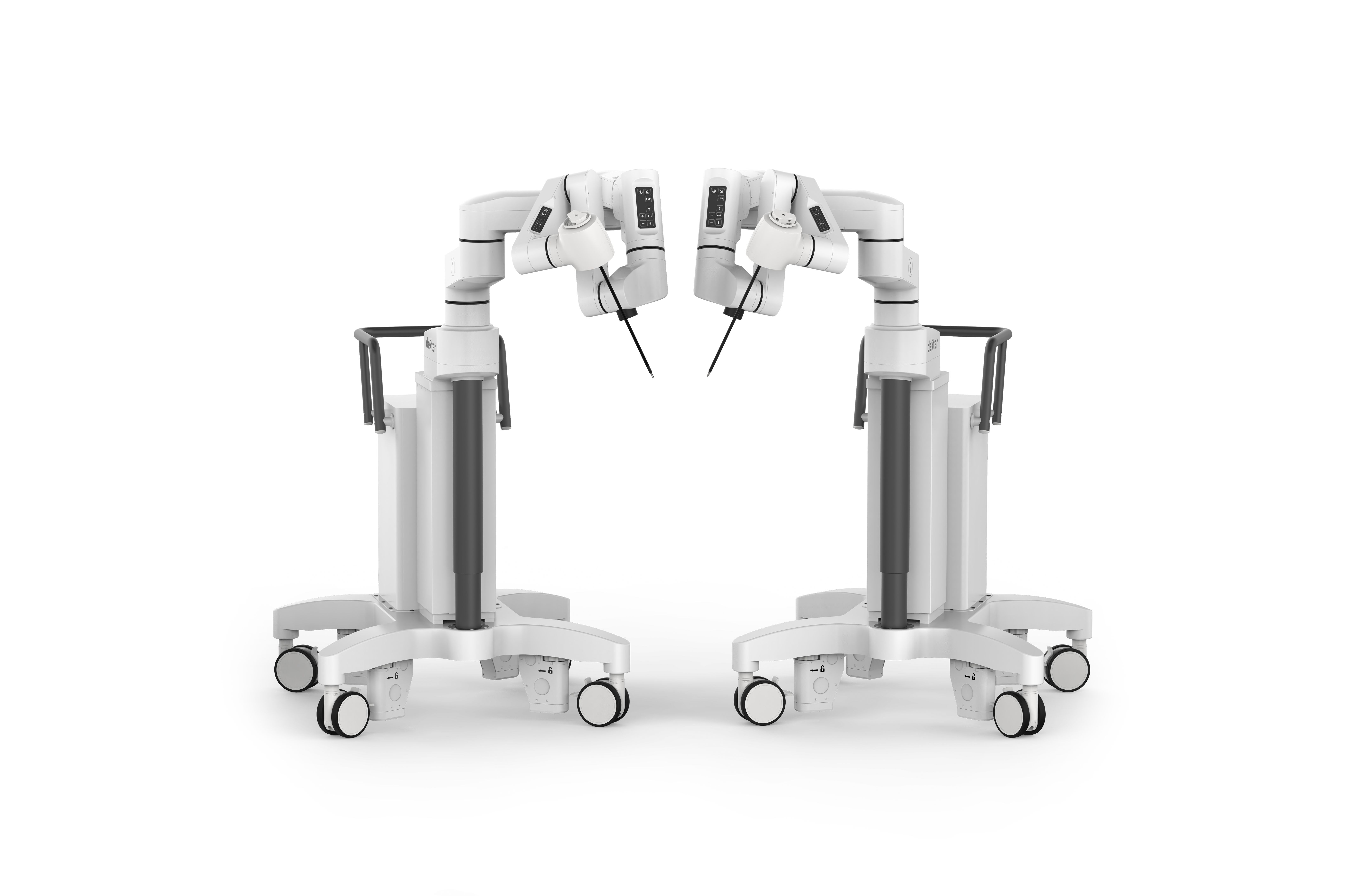 Adjustable for surgical needs
The patient carts are conveniently positioned at the operating room table, each containing an arm positioned with respect to the target patient anatomy. The boom is adjustable and moves the arm horizontally into the desired position appropriate for the target anatomy and patient position. The vertical column moves the boom up or down to adjust the height of the arm.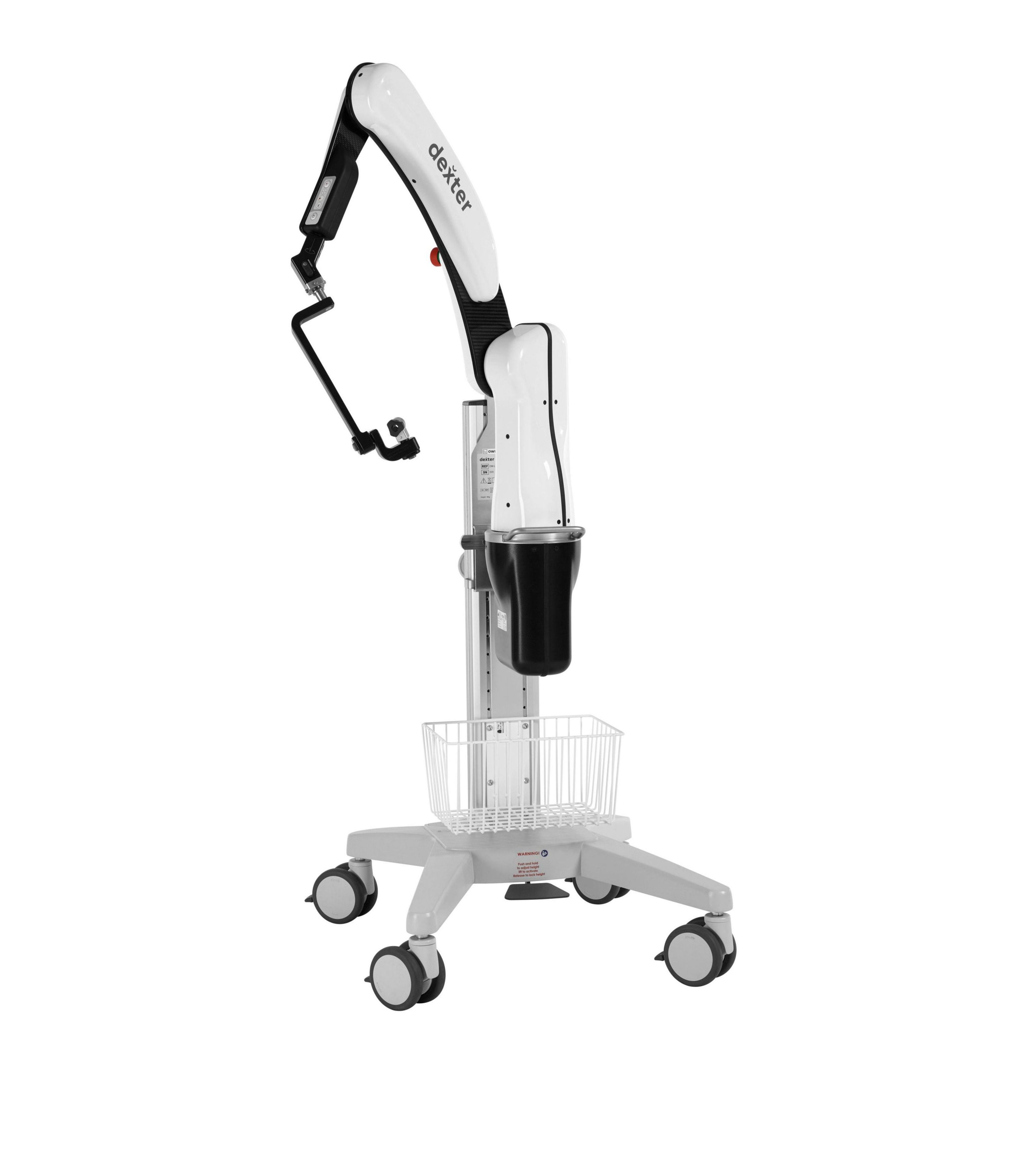 Dexter's integrated robotic endoscope holder is compatible with all 10mm laparoscopes. The endoscope arm can be mounted on a cart or clipped to the bedrail.