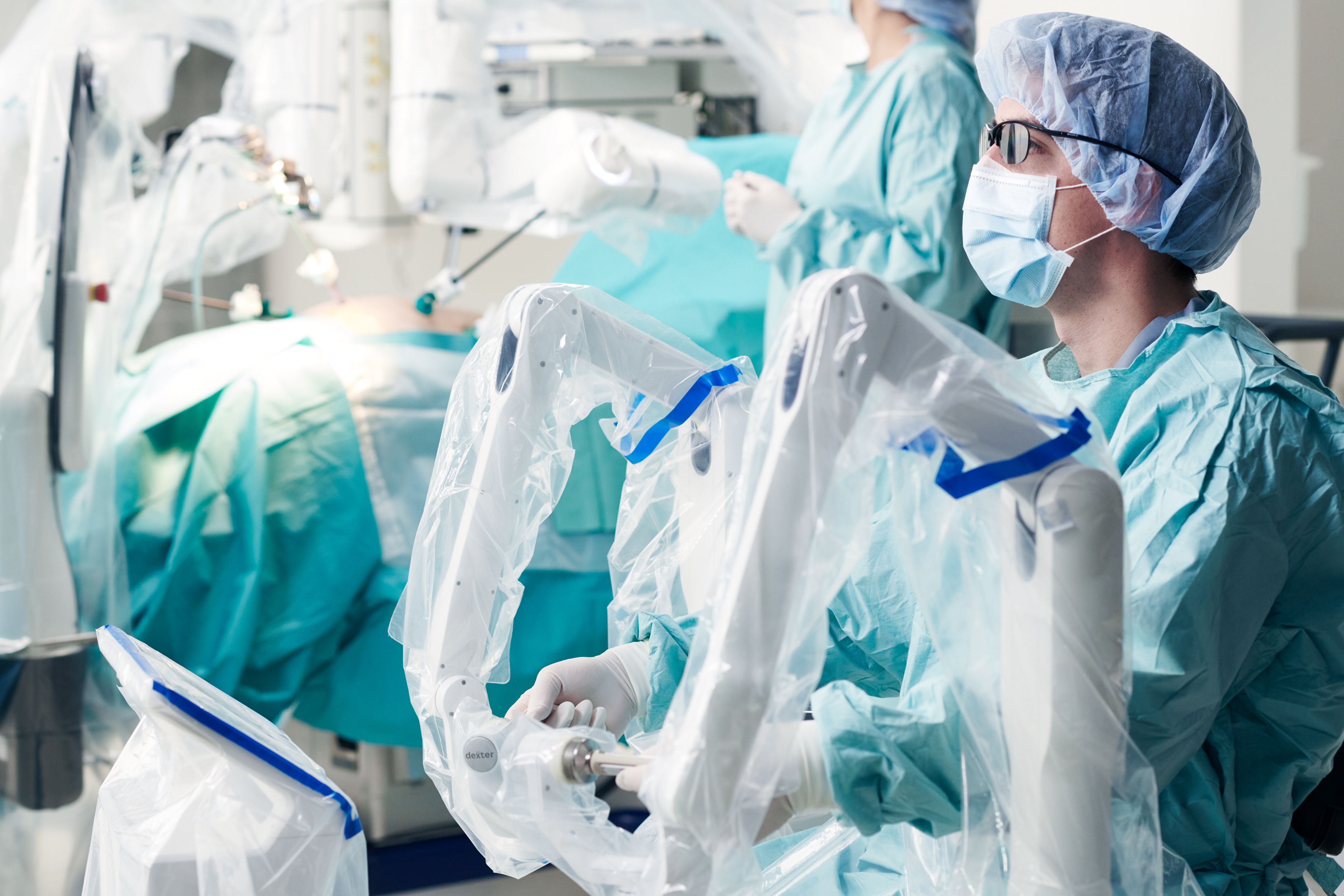 Hospitals
Establishing a New Standard of Care
Bringing you the Benefits of Robotic Surgery
We believe in the importance of accessing the best treatment options whilst maintaining efficiency and cost effectiveness. With this in mind, we developed Dexter, bringing the benefits of robotics to all hospitals.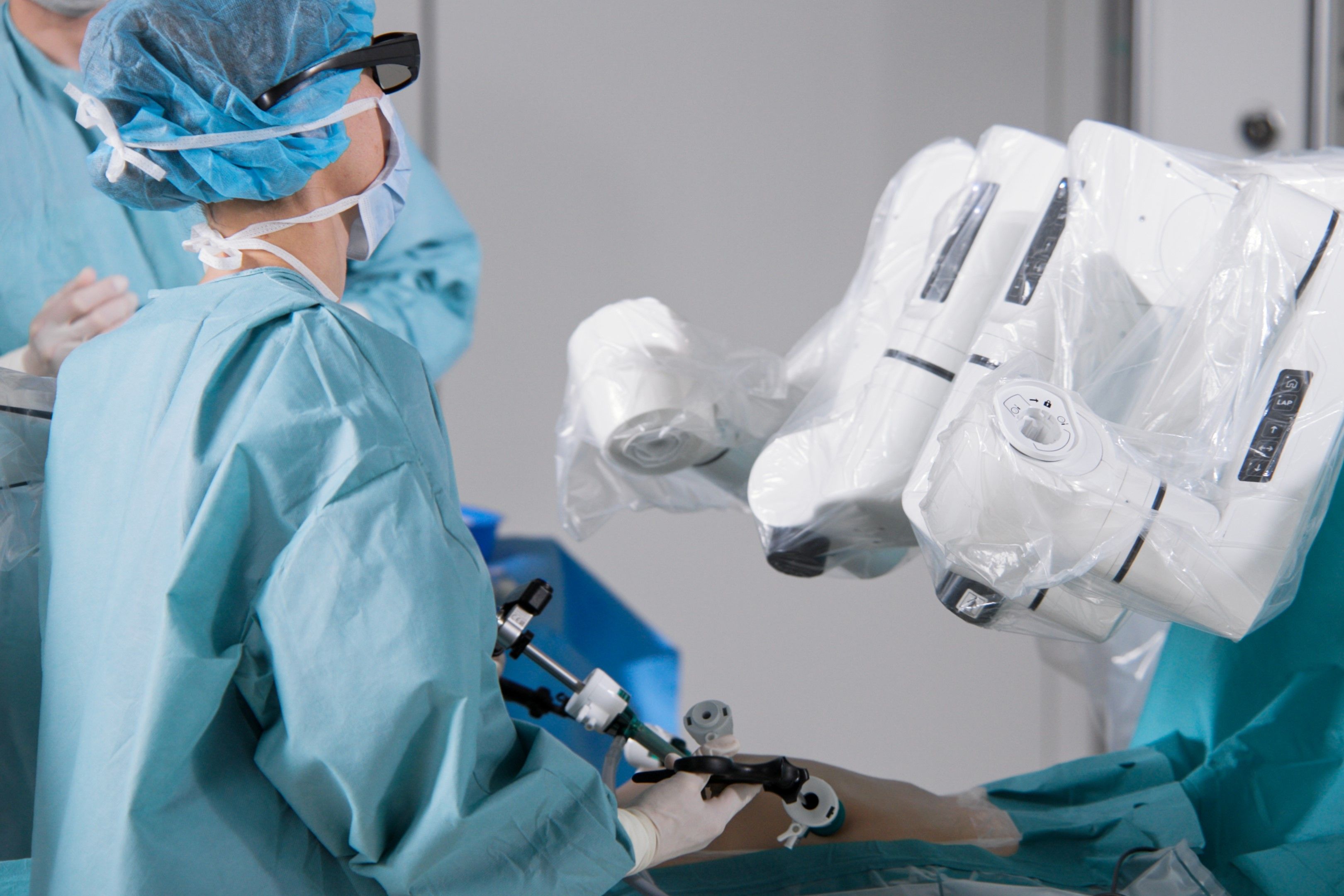 Making Robotics Accessible
Dexter's open platform gets you access to the latest innovations and continues to protect your existing investments. It fits seamlessly into your operating room requiring no additional infrastructure or reprocessing capabilities. Its ease of transport allows you to use Dexter across operating rooms and surgeries, driving hospital efficiency.
Learn more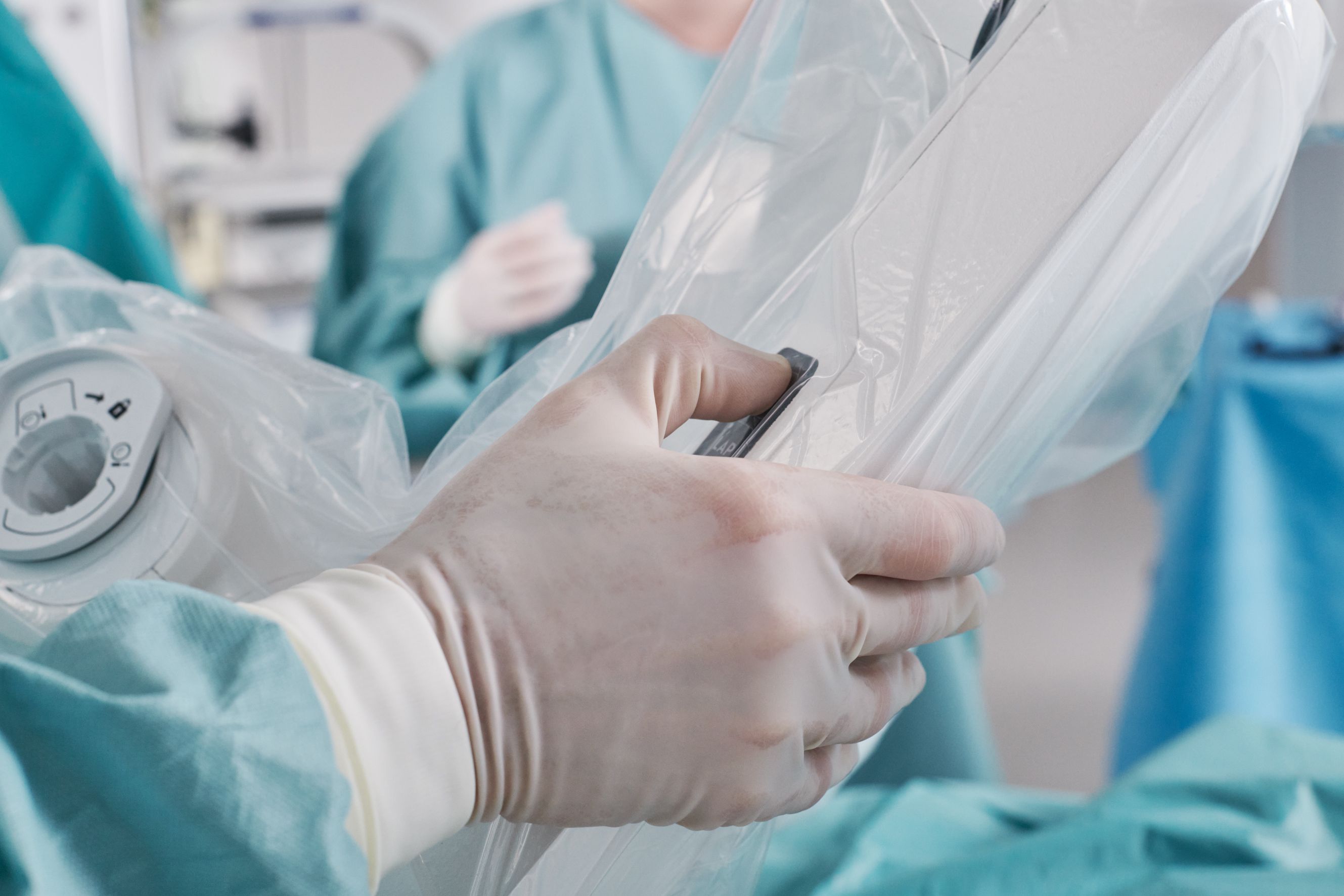 Removing the Complexity of Robotics
Dexter has been designed to enable effortless integration to your practice. Its simple user interface, ease of draping, familiar tools and equipment, and laparoscopic trocar placements, enable accelerated adoption for hospital teams.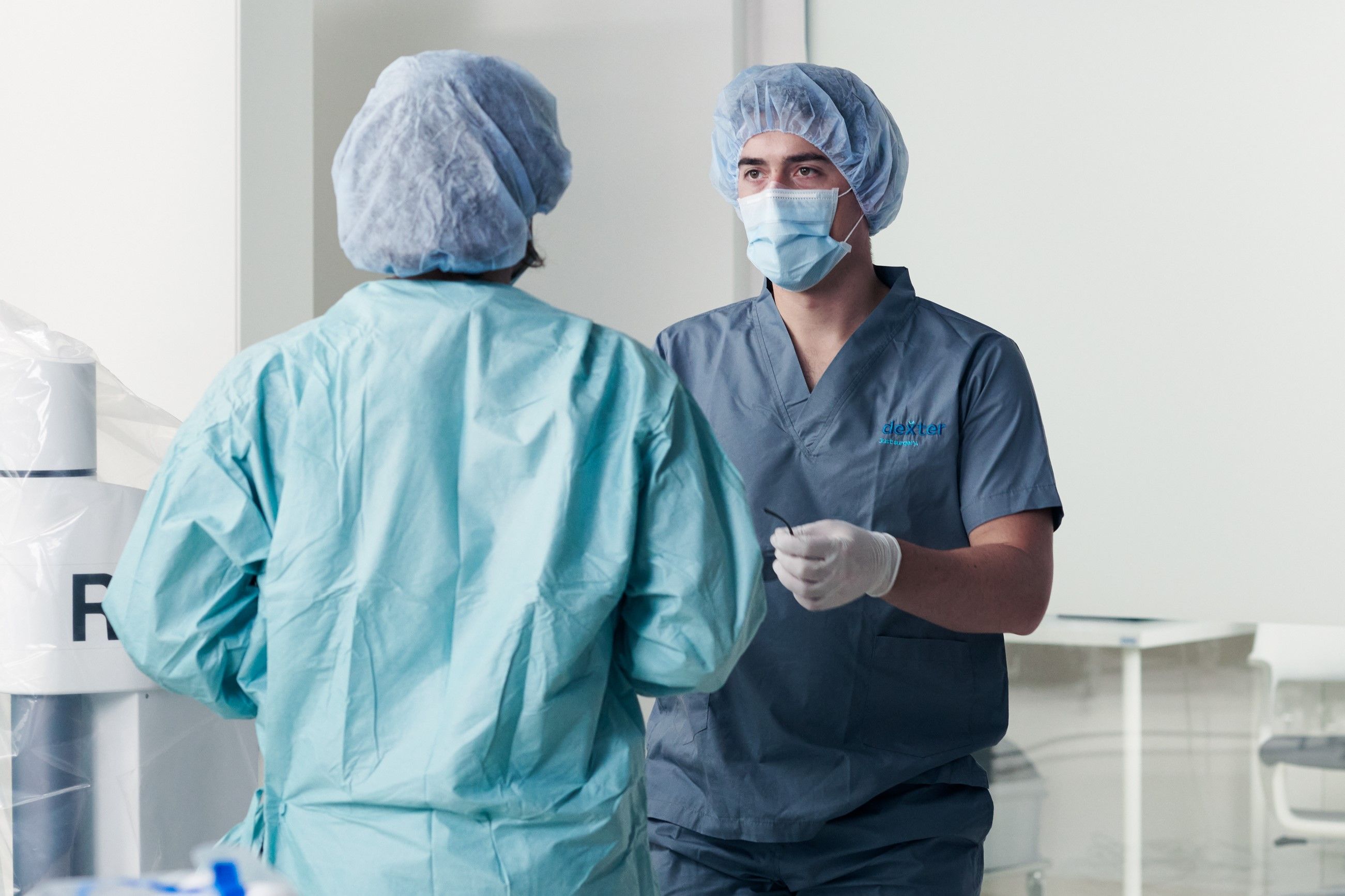 Ongoing Service and Support
We endeavor to deliver ultimate customer satisfaction for all our clients. Contact our expert customer support teams for any questions you may have.
Our clinical specialists are present in every procedure alongside the surgical team, ensuring real-time support and seamless integration of Dexter to the hospital practice.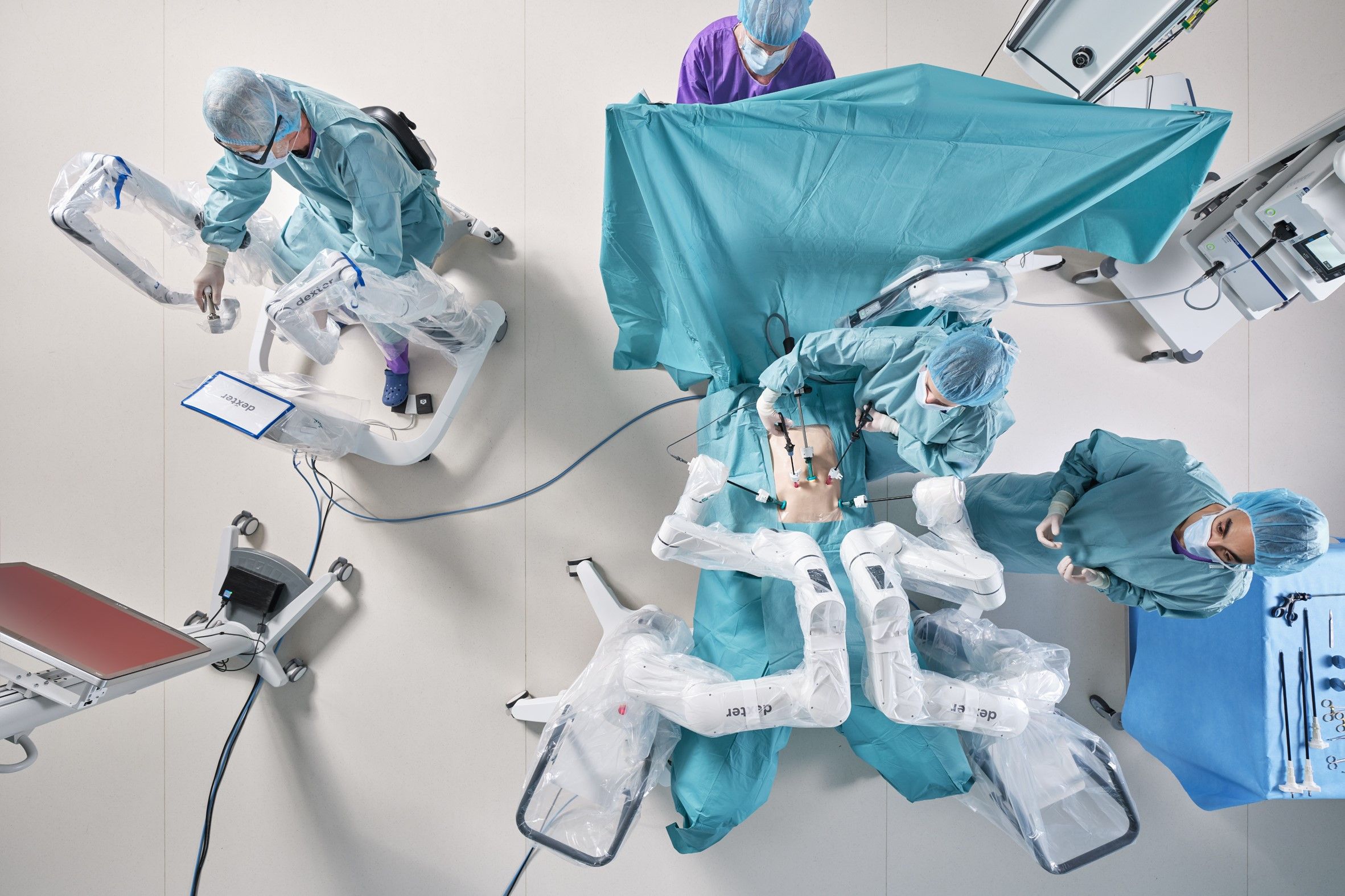 The Dexter Academy delivers a state-of-the-art training curriculum for surgeons and operating room teams to reach Dexter proficiency.
The streamlined training program allows surgical teams to be certified in an efficient way, making shift management easy.
Learn more